If I were in the National Symphony Orchestra I'd be chafed at Anne Midgette right now.
Anne Midgette is chief classical music critic at the Washington Post, and she's got strong words for her city's resident orchestra, which is in the middle of a search for its next music director.
 It's one of the highest-paid orchestras in the United States. Its name gives the impression that it's our country's national orchestra. It's filled with excellent musicians. So why is the National Symphony Orchestra so lackluster, haunted by the curse of mediocrity? […] You never know what you're going to get. Sometimes, you get very good playing. Other times, you hear unpardonable sloppiness, sections drowning each other out in a soup of sound that you don't expect from professionals. It's curious that an orchestra with so much talent is still able and, in some sense even willing, to sound like such a mess.
Midgette pinpoints three major problems with the NSO:
1. The music director. The orchestra lacks discipline, and Midgette says it's because the music director (the outgoing Christoph Eschenbach) doesn't have a "grand" enough vision of what the orchestra should be. Midgette seems to say Eschenbach has Pete Carroll syndrome, where he makes players happy but maybe ….. perhaps ….. pays less attention to the broader organizational mission.
2. Complacent musicians. This stems from the music director, but it's also a separate issue. Midgette wants leadership within the orchestra, more risk-taking, more passion. She says the orchestra is sometimes guilty of a "diffidence" and "parochialism" when it should be engaged & worldly.
3. The Kennedy Center itself. The Kennedy Center oversees the NSO, the Kennedy Center Orchestra, the Washington National Opera, and more. It cuts the checks, but unfortunately, it doesn't have a firm handle on how to market its properties (including the NSO). Midgette says the Kennedy Center doesn't know how to get all the groups under its roof to play nicely together, either.
***
Ouch. Imagine if you're Kennedy Center president Debora Rutter, or NSO executive director Rita Shapiro, and Midgette drops her Post piece as you're recruiting the NSO's next music director. Hurts a little huh?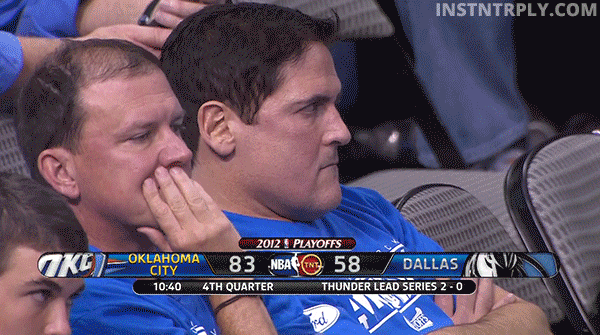 But there's good news, too: Midgette avers the NSO is capable of inspired playing. The musicians are happy. The money is fine for now, and the name recognition obviously hasn't gone away. Those are advantages some groups never have.
***
To be sure, every good group goes through crises of confidence. Things start innocuously: you're bringing in crowds night after night, working the winning formula until ……. something changes. There are new dogs on the porch. They're hungry, and they don't care about the porch hierarchy because there's meat up for grabs. If you're not willing to fight, you're gonna miss dinner.
The challenges the NSO faces at an institutional level — declining interest, an identity crisis, an out-of-touch parent organization — are the same ones facing classical music at the 50,000-foot level. It's a musical community out of touch with its fans. This isn't just a figment of the imagination, either.
Researchers in a new study out of the U. of Notre Dame found that college grads' dislike of classical music almost doubled over two decades. This is troubling because these are people (historically) willing to buy tickets and attend shows. (Also worth noting: those with "only" high school diplomas were more likely to enjoy the music. Who needs college grads?) These indicators don't paint an encouraging picture. We're talking about a brand of music that needs an extensive overhaul, administered by a young and diverse populous, as quickly as possible.
***
Anne Midgette doesn't go into elaborate detail about the solutions to the NSO's woes in her Post piece. (Maybe that will come in a later installment.) But I'm happy to do it since I've got the mic. Here are ten unsolicited ideas off the top of the dome.
1. Introduce new & dangerous programming concepts. Don't be afraid to fail. Aim for 25% of your programming to be music by recent and living composers, especially women and underrepresented groups where possible.
2. Keep playing the hits. Can't turn your back on what got you here. Just don't overdo it. Find new angles for old favorites, like……
3. Throw social media parties. Let everyone into one show for free provided they tweet, IG, snap, Periscope, Vine and Meerkat the shit out of the event. Then, have the orchestra perform a few of the old favorites so players don't have to sweat all the commotion around them while trying to play completely unfamiliar music. (And so that they sound good.)
4. Hire young people. Instead of hiring an 11th cellist for the section (Midgette talks about this in her piece) use that salary to establish paid internships for college students. Have students program unique shows, ID artists to collaborate with, design your programs and outreach materials, etc.
5. Hire young people. Don't trust anyone over 25. They're comfy with their position and don't want to take risks. But what we need are calculated risks, with measurable results. Hire young people.
6. Partner with local food trucks. Everybody loves to eat. Everybody loves food trucks. Encourage concert-goers to the parking lot at intermission or after the show, as weather permits. Hell, add in vintners and craft brewers. Partner with Uber so drunk a-holes don't try to drive home.
7. Your new phone app replaces those boring paper programs. Not everyone has a smart phone, for reasons of sanity and/or finance, but many do. Tell your audience to download the app to look at the night's program. Later, post exclusive and/or valuable content. Ping them with offers (responsibly! don't be a dick) and surprise show invites.
8. Partner with as many DC luminaries as possible. Why not enlist official emcees to introduce the NSO every night? Since it's DC you could have John Wall, Kirk Cousins, Bryce Harper, Stefanie Dolson, and so many others. Maybe even a lawmaker or two. (On second thought, maybe not.) Raise the profile, mang.
9. Allow the parent company to overspend. If the Kennedy Center is going to spend money, let 'em come out of pocket for a marquee ad agency. Good brand awareness is great at (almost) any price.
10. Don't pin your hopes on a music director, because (s)he's probably only going to be about this good:
Just kidding …… sort of. Don't go star-chasing because there are only so many Marin Alsops and Gustavo Dudamels to go around (one each, as far as I know). You want your orchestra building a program — a system — like Popovich's or Belichick's. Players, commissioned composers, and the music director all become part of that system.
***
The way I read it, Midgette's critique is ultimately about a lack of passion. It's about the desire of a regular concert-goer — who shows up on even the coldest nights of the year, when she could be at home in sweats watching Bob's Burgers — to know the orchestra wants you to be there, and cares about what's being performed.
The relationship between an orchestra and its fanbase is a marriage of sorts, and a marriage needs excitement, a dash of unpredictability. No good relationship is without dysfunction. We shouldn't obsess over the missteps of orchestras like the NSO. Coming up with solutions is much sexier.
I recommend you read Midgette's entire piece, although you'll need oven mitts to handle the heat. Reader two2 sums up the current impasse nicely in the comments.