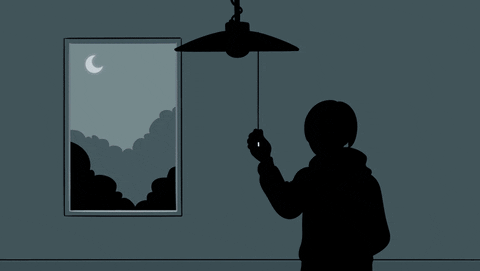 So you're hosting a little Halloween gathering and you need some classical music to set that terrifying evening off right. I don't want to put on too much pressure but….your party's success depends on the right music. We're here to help.
First, dim the lights, set up the exploding pumpkins and start with the certified classics: Mussorgsky, Night on Bald Mountain;  "Songe d'une nuit du sabbat" from Berlioz's Symphony Fantastique; Bach's Toccata and Fugue in d minor; Saint-Saens' Danse Macabre; and Tartini's Devil's Trill Sonata. You can find these on Youtube and other streaming services.
Let's talk visuals. I recommend the entire run of Tales from the Crypt, which you can find here. It's a surprisingly edgy show because it ran on HBO instead of basic cable. You can't go wrong with The Twilight Zone or The Outer Limits for vintage creepiness. If you're thinking movies, head to Video Underground's IG page, where they're counting down the best horror features for Halloween.
But keep those on at a low volume, because the key — as we said before — is great music. Pump the classics as your apartment approaches critical mass. Keep things hot with deep cuts from big names like Mahler's Symphony No. 7, Mvmt. 3, or the Wolf's Glen Scene from Weber's Der Freischütz (nice).
To fluff out the playlist, alternate between the terrifying and the ridiculous. Bernard Herrmann's Psycho soundtrack is the perfect blend of the two. Drop Danny Elfman's The Nightmare Before Christmas and let things get weird. I'll even cosign on ALW's Phantom of the Opera, and anything off Rocky Horror Picture Show. When in doubt, run it back with some atmospheric creaking, thunder, laughter & howling. You are the foley artist.
Never forget your duty as host to humiliate costume-less friends, cut off the over-served, serve the under-served, and keep the momentum rolling. If you see a drunk guy in a squirrel costume falling asleep it's your duty to bring that man a Monster Energy. If someone's killing it in the pumpkin-carving contest it's imperative to pay tribute.
However, there will be a point in the night when your guests are drenched from apple-bobbing, hyperglycemic from Reese's cups, and cross-eyed from Jell-O shots (good recipe here). Now it's time to orchestrate your party's comedown. Here's the taper:
(Rest) Arnold Schoenberg's Erwartung
(In) Rachmaninoff's The Isle of the Dead
(Peace) Vaughan Williams' Sinfonia Antarctica prelude
With some luck — and a little bit of cunning — you'll throw a successful Halloween soiree. However, should you need a little more musical guidance, look no further than "The Devil and Classical Music," our podcast episode about devil's insidious influence on composers, musicians and unsuspecting listeners.