Today we take stock of symphony orchestras big and small across the US. It's become fashionable to hate on them, to ignore their good work and declare them dead or passé. The kiss of death has been blown in their direction so often you'd think players would catch a chill.
All is not lost, though, and a new study points to some surprising strengths remaining for classical music. Today's post, in four parts, looks at those strengths and the ways to build on them.
Part one: The state of US orchestras
Let's start by taking a graceful swan dive into a properly-heated infinity pool of orchestral data.
In a new report the League of American Orchestras analyzed financial information on US orchestras from 2006 to 2014. You can find the report and analysis here in pdf form, but here's a SparkNotes version.
1. Currently there are more than 1,200 orchestras in the US. They perform 28,000 annual concerts for a combined audience of 25 million people. They contribute $1.8 billion each year to the US economy.
2. Fixed orchestra subscriptions have remained static or slightly down, but single-ticket and flexible (choose-your-own subscrip) sales are up. People like choice! (But NB: subscriptions = more predictable revenue.)
3. Between 2010 and 2014, symphony attendance dropped 10.5 percent. During that same time, audiences for orchestra tours fell off by about half (ouch).
4. Donations stayed steady from 2006 to 2014.
5. From 2010 to 2014, the average donation by a non-trustee individual was less than $250.
6. Local governing bodies — cities, counties and states — channel much more money to the performing arts than the feds do. (Although they themselves may be flipping fed money, it's unclear.)
7. Roughly half of every orchestra's budget goes to player salaries & benefits. Fully 70 percent of money is plowed into performance production.
It's not exactly boom times, but there's room for optimism here. Let's continue.
Part two: Strikes, squabbles and fights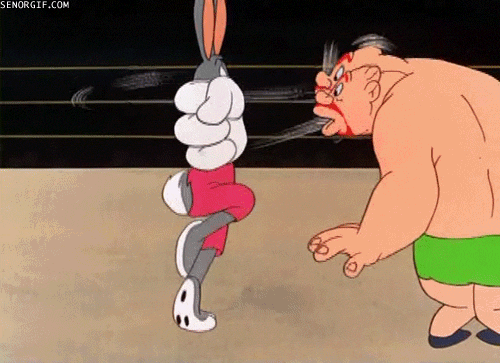 We talked in October about three major US orchestras embroiled in strikes: Pittsburgh, Philly and the Forth Worth Symphony. How are they doing now? Well, the Philly strike was really over before it started — they staged an opening night walkout then
banged out a deal
. Pittsburgh is back to work too, but not before musicians took a pay cut.
The Fort Worth strike is still going (peep the Musicians of the Fort Worth Symphony page). The season has been canceled through December 31st. Fort Worth's strike has the unfortunate effect of threatening the Van Cliburn piano competition, which is held once every four years and features the FWSO accompanying contestants. The next one is scheduled to begin in May 2017.
Maybe there's something we can do to help?
Part three: Ideas man
Musician and environmental attorney Jonathan Kaledin lobbed a stink-bomb in the middle of the
USA Today
editorial pages, titled  
"Our orchestras are too important to fail."
Kaledin wonders if US orchestras — all 1,200 of them — could be buttressed by the same type of cash infusion US banks got during the Great Recession. It's an audacious idea, and obviously (probably, maybe) too blunt an instrument to use. That doesn't make it uninteresting.
A weaker Pittsburgh Symphony or weaker Philadelphia Orchestra means a weaker America. Other governments, including allies such as France, the United Kingdom, Germany, Sweden and the Netherlands, view the stability and standing of their finest orchestras as a measure of their place in the world. Likewise, our orchestras are icons of our society and cultural ambassadors for our nation. And they are in need of our collective assistance.
Considering Vladimir Putin has a
favorite conductor
 can't you kinda see President-elect Trump warming to the idea too? If nothing else they view classical music as a projection of power (ugh). They might go for this.
Obviously, Kaledin's case lacks the holyfuckingshit urgency of the bank bailouts. Paulson and Geithner were on some "Jesus, take the wheel and drive us far away from brokeness" trip, and Congress responded right quick. These stakes are different. An orchestra going broke seemingly in isolation won't mess with the Dow Jones or NASDAQ. Mass orchestra die-offs might.
In the grand scheme of things we're not talking about THAT much money. In fact, it's a pittance compared to the money cities & sports owners routinely extort from taxpayers to build stadiums the public only indirectly benefits from. Imagine using that instead for transit, education or the arts.
Anyway, it's time to illustrate Kaledin's proposal with a real-world, real-time example.
Part four: case in point
One word: 
CHINA
.
The country is actively parading its orchestras on an international stage while pumping money and resources into the ensembles. Comparing Chinese ensembles to those in the West isn't yet a one-to-one comparison, but it's getting closer.
Fifty years after Mao's Cultural Revolution in effect banned Western music, a real cultural revolution is taking place. The government is setting up opera houses, concert halls and symphony orchestras at speed. Some 40m children now play the piano—once dismissed by Mao as bourgeois—and additional millions play the violin. The 'Lang Lang effect' helps too: the country's most famous pianist has inspired millions of eager young musicians. But it is in bringing orchestras, opera performances and top individual performers to the West that China is showing its real clout. Jindong Cai of Stanford University, who conducts in both China and the United States, describes the push in soft-power terms: 'A product manufactured in China is not as important for China's international profile. Cultural power is much more important.'
Go read The Economist piece linked above for a fuller picture. It makes you appreciate what arts organizations in the US and elsewhere are already doing, and how we can better support those missions.